Past and current educational projects 

and programs have included:

* National Council for Geographic Education (Women in Geography Committee) 

* Public Information Office--Environmental Protection Agency (Region 6)

* Geological Society of America (Geocaching / EarthCaching program) 

* World Dragonfly Association/ International Congress of Odonatology

* Concordia Language Villages Waldsee/ Grune Welle Program

*  ​New York DEC Rogers Environmental Education Center,

* Minnesota Alliance for Geographic Education (MAGE)

* Neilson-Spearhead Environmental Education Center

* ​Minnesota and Beltrami County Historical Societies 

*Library of Congress Maps and Primary Sources 

* Wolf Ridge Environmental Learning Center

*  Land of Lakes Girl Scout Council, 

* Bemidji Young Explorers program 

*Living History Presentations

*OPENwater Collaborative

* Goethe Institute    

River's Edge Geographics is a resource for environmental science, geography,  

 and education.  We are currrently based in northern Minnesota, where we engage 

in professional research and consulting work in the areas of: 

* historical geography and cartography 

* biological survey and habitat conservation

* landscape and nature photography, 

including panoramic virtual 360  imagery 

* geographic and environmental education 

programming and curriculum development; 

* and other projects in the realm of  cultural geography, 

such as the preservation of traditonal folk arts, 

indigenous cultures, and heritage landscapes. 

       Recent work includes conducting stream surveys for the MN Pollution Control Agency; monitoring Scientific Natural Area habitats for the Minnesota DNR; working with colleagues of the Canadian Geographic Society in developing a cross-border watershed education and monitoring network; serving as a scientific advisor and reviewer for  the National Geographic Education Foundation's Freshwater Education materials; and contributing to and managing several iNaturalist Biodiversity mapping projects . 

     Ongoing work  includes educational consulting and directing projects for the  
Minnesota Alliance for Geographic Education (MAGE)
, leading innovative teacher field trips and workshops funded through MAGE by the National Geographic Education Foundation, and assisting in the development  of unique and exciting educational materials for geography and environmental education in schools and classrooms.  
       We offer other kinds of educational outreach through our MAGE-affiliated resource lending library for educators in northern Minnesota, and by developing exhibits and presenting topical lectures and Living History programs for schools and other organizations such as:   Scout groups and other Youth Programs; Minnesota State Parks and the DNR Master Naturalist program; regional Historical Societies and Academies of Lifelong Learning; and cultural organizations such as the Armenian Cultural Organization of Minnesota, the Minnesota Irish Fair,  the White Oak Living History Center,  the Concordia Language Villages, and the International Institute of Minnesota's  Festival of Nations. 

       We are particularly excited about our latest venture in educational documentary film production, made in collaboration with northern Minnesota's Lakeland Public Television and Moonwood Artisans.  Be on the lookout for the upcoming debut of several films, beginning with the much anticipated premier of  NA MAIRA CEILTI: A Tale of Grace O'Malley and the Irish Seas, which is  produced in cooperation with Lakeland PBS and the Minnesota Alliance for Geographic Education, with MAGE funding from the National Geographic Education Foundation and the Minnesota Irish Fair and Irish Legacy Fund.  

       Our next film project for MAGE, a mini-series already in production courtesy of a Minnesota Historical and Cultural Legacy Grant,  features the expeditions of explorers who came to Minnesota looking for the headwaters of the Mississippi River. Entitled  VERITAS CAPUT:  The science and politics of defining the "True Source" of the Mississippi River, this film project also has an  associated website with an on-line interactive map ​which will soon feature film vignettes showing the "where" of each explorer's story, as well as the "when."  Use the sidebar links on this page to visit the websites for these projects! 

We also offer landscape and habitat photography as well as Google-Trusted StreetView photosphere services for creating virtual 360 panoramic imagery.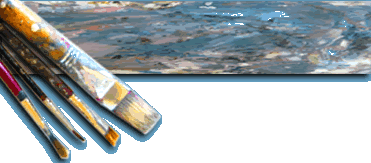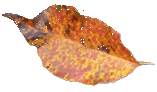 Be sure to visit other sections of our website 

for more information! 

or contact us by  clicking here:

We also operate the  River's Edge Press,  featuring

*  traditional printmaking and map production;

*  handbound journey books and atlases;  

*  editing,  layout, and graphic design 

 for commercial production of 

library-quality books related to our

 various educational projects and themes. 



MAGE conservation study tour and canoe trek  on the Sibun River, Mayan Highlands, Belize

MAGE Teacher study group, 

Political, Historical and Cultural Geography of  the Rhine Valley, Germany

Teacher field trip, physical geography of Iceland

MAGE Teacher field trip, 

Oceanography and Caribbean Reef Conservation

Girl Scouts exploring the Mississippi River by kayak

MAGE Teacher field trip, Geography and Geology 

of Lake Superior's North Shore

Odonate surveys in Minnesota, Colorado, New York,  Germany, Slovenia and Manitoba

Aquatic habitat field trip, Nine-Mile Swamp, 

Brookfield State Forest, New York 

Lab studies, environmental impact assessments 

 St Lawrence River and Chenango River, New York

Science camp at the Concordia Language Villages

Waldsee German Village

Invasive species monitoring and education, 

water quality and sedimentation studies, 

and biodiversity surveys

MAGE collaborative with the Canadian Geographic Society and the North Dakota Geographic Alliance, focusing on the Red River Valley and Lake Winnipeg 


Past research projects have included 

biogeography and biological survey work for: 

* New York Department of Environmental Conservation, 

* Minnesota Department of Natural Resources

*Manitoba Department of Natural Resources

* New York State Wildlife Pathology Office

* Mississippi Headwaters Board

 * Minnesota Rivers Council​

* Akwesasne Mohawk Tribe

* U.S. Forest Service

* Beltrami County